Site Updates

News

Help the American Dad Wikia Community by visiting the CIA Headquarters and seeing what needs assistance.

Never been here before? Want to stick around? That's fantastic, because we'd love to have you here. Check out the New Members page for a bit of information on how to get started here at American Dad Wikia. We have made our own member list for your convenience. Please come on over and add your name to our list of contributors.

We'd be delighted for you to help contribute to this project. Editing American Dad Wikia is extremely easy, and requires very little html code. Instead, we use a simpler system supported by WikiMedia. The Sandbox is a place for you to go and practice editing and creating pages. Drop in and see how easy it is to use American Dad Wikia.

Santa, Schmanta aired December 25th, 2017 at 8:00/7:00C on TBS

Snot teaches Roger about Hanukkah, prompting Roger to convert to Judaism and to try to make Hanukkah more popular than Christmas by stealing Santa Claus' power.

West to Mexico aired September 11th, 2017 at 10:00/9:00C on TBS

In an American Dad! western, Stan is a wanted man hunted by Roger the bounty hunter. He ends up in a town in need of a good guy and helps Principal Lewis, Francine, Steve, and Hayley.

Watch the latest episodes here.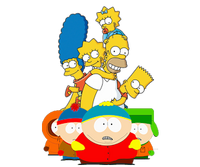 Ad blocker interference detected!
Wikia is a free-to-use site that makes money from advertising. We have a modified experience for viewers using ad blockers

Wikia is not accessible if you've made further modifications. Remove the custom ad blocker rule(s) and the page will load as expected.