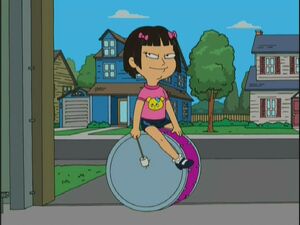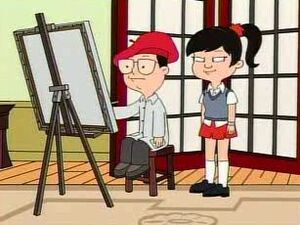 Akiko Yoshida is the younger sister of Toshi Yoshida.
She was silent in "American Dream Factory". Grey DeLisle provided her voice in "Weiner of Our Discontent" and "Shallow Vows", but was replaced by Grace Park starting in "Best Little Horror House in Langley Falls".
Appearances
Ad blocker interference detected!
Wikia is a free-to-use site that makes money from advertising. We have a modified experience for viewers using ad blockers

Wikia is not accessible if you've made further modifications. Remove the custom ad blocker rule(s) and the page will load as expected.