Alan J. Pakula
Talk

0
2,541pages on
this wiki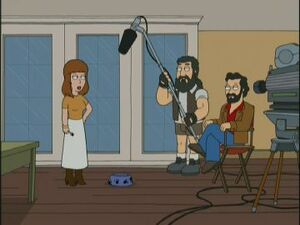 Alan Jay Pakula (April 7, 1928 – November 19, 1998) was an American film director, writer and producer noted for his contributions to the conspiracy thriller genre.
In 1971, Pakula released the first installment of what would informally come to be known as his "paranoia trilogy". Klute, the story of a private eye's relationship with a call girl (played by Jane Fonda, who won an Oscar for her performance), was a commercial and critical success. This was followed in 1974 by The Parallax View starring Warren Beatty, a labyrinthine post-Watergate thriller involving political assassinations. The film has been noted for its experimental use of hypnotic imagery in a celebrated film-within-a-film sequence in which the protagonist is inducted into the Parallax Corporation, whose main, albeit non-ostensible, enterprise is domestic terrorism.
Finally, in 1976, Pakula rounded out the "trilogy" with All the President's Men, based on the bestselling account of the Watergate scandal written by Bob Woodward and Carl Bernstein, who were played in the movie by Robert Redford and Dustin Hoffman. It was another commercial hit, considered by many critics and fans to be one of the best thrillers of the 1970s.
Alan J. Pakula directs Jane Fonda on the set of Klute in "The Best Christmas Story Never".