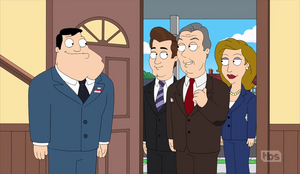 Alan Douglas Ruck (born July 1, 1956) is an American actor, known for his co-starring role as Cameron in Ferris Bueller's Day Off. Other notable films include Bad Boys, Young Guns II, Speed and Twister.
Alan provides the voice of the Gordon Salt Company executive in "Mine Struggle".
Ad blocker interference detected!
Wikia is a free-to-use site that makes money from advertising. We have a modified experience for viewers using ad blockers

Wikia is not accessible if you've made further modifications. Remove the custom ad blocker rule(s) and the page will load as expected.