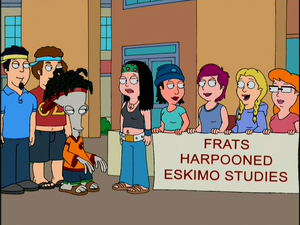 Alexandra "Alex" Breckenridge' (born May 15, 1982) is an American film and television actress, photographer and voice artist. Noted for her role as Willa McPherson on the television series Dirt, she also had a supporting role on the short lived series The Ex List.
Alex provides the voice of one of the protesting girls in "With Friends Like Steve's".
Ad blocker interference detected!
Wikia is a free-to-use site that makes money from advertising. We have a modified experience for viewers using ad blockers

Wikia is not accessible if you've made further modifications. Remove the custom ad blocker rule(s) and the page will load as expected.