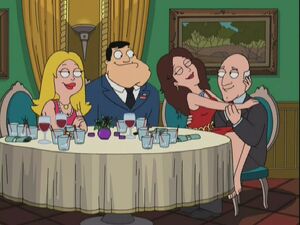 Allene Walker (born August 25, 1961), known professionally as Ally Walker, is an American actress known for her work in Santa Barbara, Moon Over Miami, Profiler, Singles, Universal Soldier and Happy, Texas.
Ally voiced Francine's friend Melinda in "Four Little Words".
Ad blocker interference detected!
Wikia is a free-to-use site that makes money from advertising. We have a modified experience for viewers using ad blockers

Wikia is not accessible if you've made further modifications. Remove the custom ad blocker rule(s) and the page will load as expected.