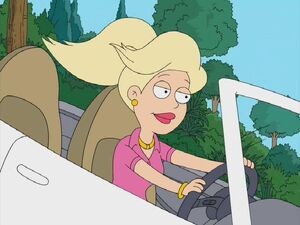 Amanda Michelle Seyfried (born December 3rd, 1985) is an American actress, singer-songwriter and model. Originally a child actress in several uncredited roles, she had credited roles in the daytime soaps All My Children and As the World Turns. Her breakthrough role was in the ABBA musical Mamma Mia! released in 2008. Other film roles include Jennifer's Body, Letters to Juliet, Red Riding Hood, In Time and Les Miserables.
Seyfried provides the voice of Amy in "Escape from Pearl Bailey".
Ad blocker interference detected!
Wikia is a free-to-use site that makes money from advertising. We have a modified experience for viewers using ad blockers

Wikia is not accessible if you've made further modifications. Remove the custom ad blocker rule(s) and the page will load as expected.