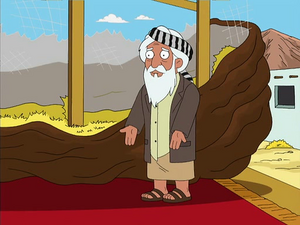 Amir Talai (born June 24, 1977) is an American actor. His roles include in Kung Fu Panda: Legends of Awesomeness, Gilmore Girls, The Pursuit of Happiness and Harold and Kumar Escape from Guantamano Bay.
Amir provides assorted voices including the Common Garden Snake of Rumallah in "Phantom of the Telethon" and Achmed Asanti in "Wife Insurance".
Ad blocker interference detected!
Wikia is a free-to-use site that makes money from advertising. We have a modified experience for viewers using ad blockers

Wikia is not accessible if you've made further modifications. Remove the custom ad blocker rule(s) and the page will load as expected.