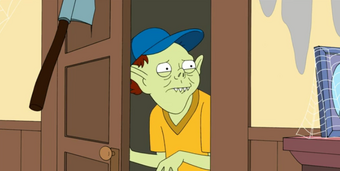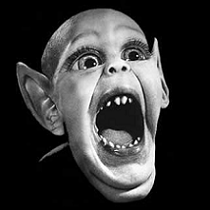 Bat Boy is a fictional creature who made several appearances in the defunct supermarket tabloid Weekly World News. The Weekly World News published patently fabricated stories which were purported to be factual. Within the pages of the paper, Bat Boy is described as a creature who is 'half human and half bat'. His pursuers, according to Weekly World News are scientists and United States government officials; he is frequently captured, then later makes a daring escape. The original scientist who found him was named Dr. Ron Dillon.
Bat Boy is part of Stan's Halloween decorations in "Best Little Horror House in Langley Falls".
Ad blocker interference detected!
Wikia is a free-to-use site that makes money from advertising. We have a modified experience for viewers using ad blockers

Wikia is not accessible if you've made further modifications. Remove the custom ad blocker rule(s) and the page will load as expected.