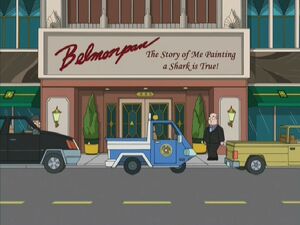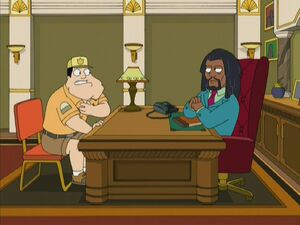 Belmonpan is the world famous Jamaican ambassador and house painter that Greg and Terry and later Francine get to paint their houses for the Parade of Homes in "Meter Made". When Stan tries to muscle Belmonpan to paint their house for free as a meter maid, he finds he is powerless because Belmonpan has diplomatic immunity. Stan resorts to stealing change from the parking meters to pay for Belmonpan's services.
He has a crowd scene cameo in "100 A.D." where he is part of the bus crash, killing all on board. He returns in the episode recap in "Son of Stan".
Belmonpan is voiced by Shawn Michael Howard.
Ad blocker interference detected!
Wikia is a free-to-use site that makes money from advertising. We have a modified experience for viewers using ad blockers

Wikia is not accessible if you've made further modifications. Remove the custom ad blocker rule(s) and the page will load as expected.