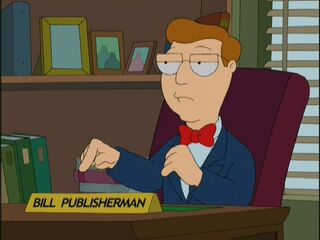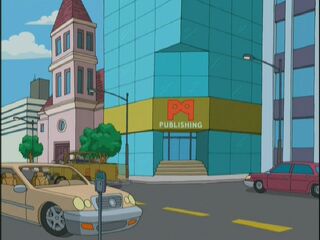 Bill Publisherman is the owner of the publishing house that picks up Steve's book Roger the Alien in "Star Trek". When he tells them the way to really make their book a hit is to get on Cap'n Monty's Book Calvalcade, Stan and Steve plot to turn Steve into the bad boy of publishing.
Bill Publisherman is voiced by Bryan Cranston.
Ad blocker interference detected!
Wikia is a free-to-use site that makes money from advertising. We have a modified experience for viewers using ad blockers

Wikia is not accessible if you've made further modifications. Remove the custom ad blocker rule(s) and the page will load as expected.