Stan: Damn this birthday! Damn it straight to hell!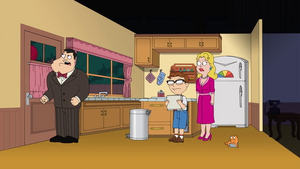 ---
Patrick Stewart: And now, we return to Act 2. Gezhundheit. Just kidding. The theatre can be a lonely place.
---
Stan: It was the best day of my life. Until it was not that... at all.
---
Stan: I remember more.
Francine: More what, Stan?
Stan: More... information.