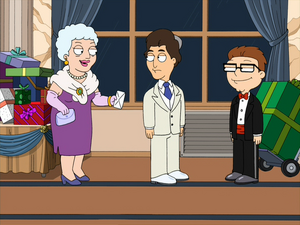 'Bubby Judy' is Etan Cohen's grandmother whom he calls daily. She gives him a cash gift envelope at his Bar Mitzvah in "Bar Mitzvah Hustle". She also identifies Snot as the thief when he opens his jacket and reveals Etan's gift envelopes planted on him by Steve.
Bubby Judy is voiced by Caroline Aaron.
Ad blocker interference detected!
Wikia is a free-to-use site that makes money from advertising. We have a modified experience for viewers using ad blockers

Wikia is not accessible if you've made further modifications. Remove the custom ad blocker rule(s) and the page will load as expected.