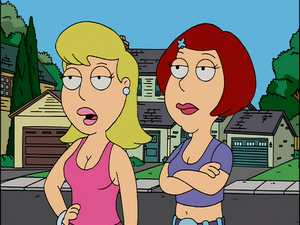 Elizabeth Jean Philipps (born June 25, 1979), known professionally as Busy Philipps, is an American actress, known for her roles on Freaks and Geeks, Dawson's Creek, He's Just Not That Into You and Cougar Town.
Busy Phillips provides the voice of the blonde girl in "Threat Levels".
Ad blocker interference detected!
Wikia is a free-to-use site that makes money from advertising. We have a modified experience for viewers using ad blockers

Wikia is not accessible if you've made further modifications. Remove the custom ad blocker rule(s) and the page will load as expected.