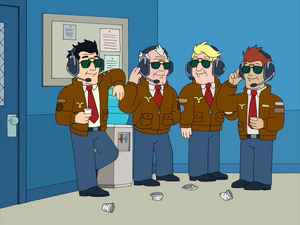 Doug is one of the exclusive ranks of CIA agents that have their own helicopter in "Moon Over Isla Island". When Doug is asked about his thoughts on lunch, he reports he is thinking about paninis.
Ad blocker interference detected!
Wikia is a free-to-use site that makes money from advertising. We have a modified experience for viewers using ad blockers

Wikia is not accessible if you've made further modifications. Remove the custom ad blocker rule(s) and the page will load as expected.