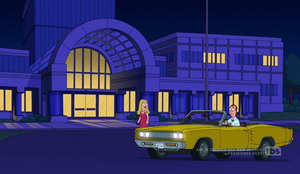 Corey Scott Feldman (born July 16, 1971) is an American actor and singer, known for his work in The Goonies, Stand by Me and The Lost Boys. Feldman is also the lead singer for the rock band Truth Movement.
Feldman provides multiple voices, including the guy who doesn't want spoilers for House of Lies in "Whole Slotta Love".
Ad blocker interference detected!
Wikia is a free-to-use site that makes money from advertising. We have a modified experience for viewers using ad blockers

Wikia is not accessible if you've made further modifications. Remove the custom ad blocker rule(s) and the page will load as expected.