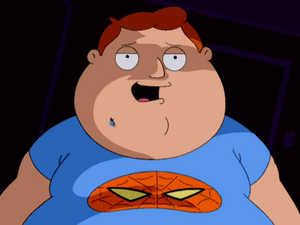 Craig Ferguson is a Scottish-American television host, stand-up comedian, writer, and actor. He is the host of The Late Late Show with Craig Ferguson, an Emmy Award-nominated late-night talk show that airs on CBS.
Before his career as a late-night television host, Ferguson was known in the United States for his role as the office boss, Nigel Wick, on The Drew Carey Show.
Craig provided the voice of Evil Barry in "With Friends Like Steve's".
Ad blocker interference detected!
Wikia is a free-to-use site that makes money from advertising. We have a modified experience for viewers using ad blockers

Wikia is not accessible if you've made further modifications. Remove the custom ad blocker rule(s) and the page will load as expected.