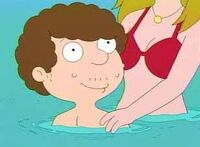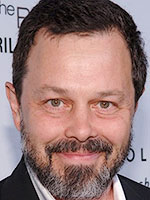 Curtis Armstrong (born November 27, 1953) is an American actor. first role came in the 1983 hit film Risky Business and later achived stardom as Dudley "Booger" Dawson in the comedy movie Revenge of the Nerds and its series. His other films include Better Off Dead, Big Bully, One Crazy Summer, Bad Medicine, National Lampoon's Van Wilder, Smokin' Aces, Dodgeball: A True Underdog Story, Jingle All The Way, Southland Tales, and Beer for My Horses. He also had a recurring role as Herbert Viola on the television series Moonlighting.
Curtis provides the voice of Snot on American Dad!.
Ad blocker interference detected!
Wikia is a free-to-use site that makes money from advertising. We have a modified experience for viewers using ad blockers

Wikia is not accessible if you've made further modifications. Remove the custom ad blocker rule(s) and the page will load as expected.