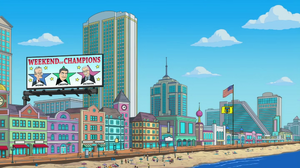 Deepak Chopra (born October 22, 1947) is an Indian-American physician, a holistic health/New Age guru, and alternative medicine practitioner.
In "Poltergasm", Klaus attends a conference where Deepak Chopra, George H. W. Bush and Phil Jackson are guest speakers.
Ad blocker interference detected!
Wikia is a free-to-use site that makes money from advertising. We have a modified experience for viewers using ad blockers

Wikia is not accessible if you've made further modifications. Remove the custom ad blocker rule(s) and the page will load as expected.