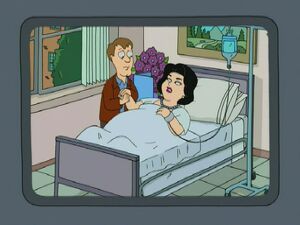 Delta Ramona Leah Burke is an American television and film actress. She is known for her role as Suzanne Sugarbaker in the CBS sitcom Designing Women.
She appears in "Deacon Stan, Jesus Man" in the film A Cyst for Amelia.
Delta Burke is voiced by Wendy Schaal.
Ad blocker interference detected!
Wikia is a free-to-use site that makes money from advertising. We have a modified experience for viewers using ad blockers

Wikia is not accessible if you've made further modifications. Remove the custom ad blocker rule(s) and the page will load as expected.