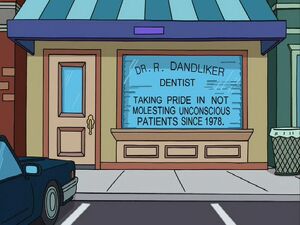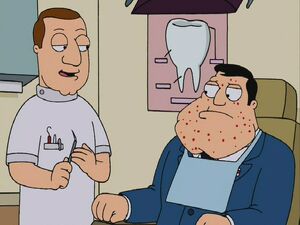 Dr. R. Dandliker is the dentist that Stan Smith goes to see when Stan starts grinding his teeth when he finds out his son Steve is a nerd in "All About Steve". The dentist tells him he now needs to get braces due to his being a "class A grinder."
Dr. R. Dandliker is voiced by Stephen Colbert.
Ad blocker interference detected!
Wikia is a free-to-use site that makes money from advertising. We have a modified experience for viewers using ad blockers

Wikia is not accessible if you've made further modifications. Remove the custom ad blocker rule(s) and the page will load as expected.