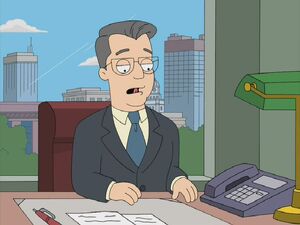 Edward Paul "Ed" Helms (born January 24, 1974) is an American actor and comedian known for his work as a correspondent on The Daily Show with Jon Stewart, on the U.S. version of the situation comedy The Office and for his role in The Hangover trilogy.
Ed Helms provides the voice of Mr. Buckley, the office manager at Syntho Corp. in "Stanny Slickers 2: The Legend of Ollie's Gold".
Ad blocker interference detected!
Wikia is a free-to-use site that makes money from advertising. We have a modified experience for viewers using ad blockers

Wikia is not accessible if you've made further modifications. Remove the custom ad blocker rule(s) and the page will load as expected.