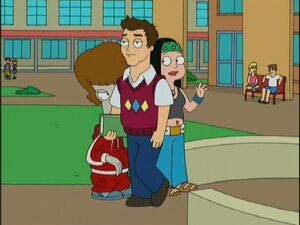 Elijah Jordan Wood is an American actor. After his high-profile role as Frodo Baggins in Peter Jackson's The Lord of the Rings trilogy, he has resisted typecasting by choosing varied roles in critically-acclaimed films such as Bobby, The Good Son, Eternal Sunshine of the Spotless Mind, Sin City, Green Street, Day Zero, the voice of Mumble, in Happy Feet and the voice for the character of Sigma in the internet web series Red Vs Blue.
Elijah Wood voices Ethan in "Iced, Iced Babies".
Ad blocker interference detected!
Wikia is a free-to-use site that makes money from advertising. We have a modified experience for viewers using ad blockers

Wikia is not accessible if you've made further modifications. Remove the custom ad blocker rule(s) and the page will load as expected.