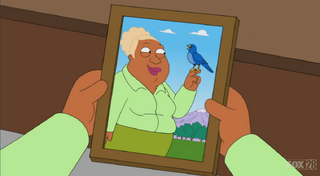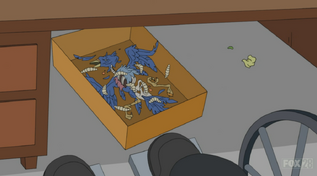 Flygirl was Lorraine's pet bird that goes missing in "Wheels & the Legman and the Case of Grandpa's Key". when she enlists the duo to help find her bird, they are aware that it is already dead. When Steve as wheels finally learns to confront people with bad news, he tells Lorraine point-blank about Flygirl being dead.
Ad blocker interference detected!
Wikia is a free-to-use site that makes money from advertising. We have a modified experience for viewers using ad blockers

Wikia is not accessible if you've made further modifications. Remove the custom ad blocker rule(s) and the page will load as expected.