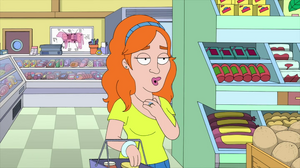 Hali Lula Hudson is an American actress who has appeared in multiple Indie Features, Web Series and Short Films. Some of her credits include The Douche, The Myth of the American Sleepover and Scary or Die.
Hali provides the voice of Brenda in "The Boring Identity" and Cindy in "Seizures Suit Stanny".
Ad blocker interference detected!
Wikia is a free-to-use site that makes money from advertising. We have a modified experience for viewers using ad blockers

Wikia is not accessible if you've made further modifications. Remove the custom ad blocker rule(s) and the page will load as expected.