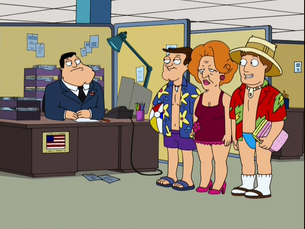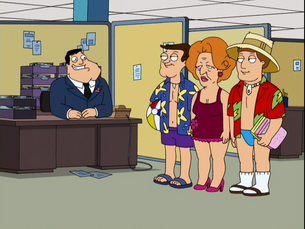 In the scene where Jackson and Sanders are taking the "Maggie" robot to the beach, there is a cutaway to Bullock on his cocaine binge, but on returning to the same scene, several features of Stan's desk are different - his phone changes from black to yellow, and his computer, lamp and flag have disappeared.
Ad blocker interference detected!
Wikia is a free-to-use site that makes money from advertising. We have a modified experience for viewers using ad blockers

Wikia is not accessible if you've made further modifications. Remove the custom ad blocker rule(s) and the page will load as expected.