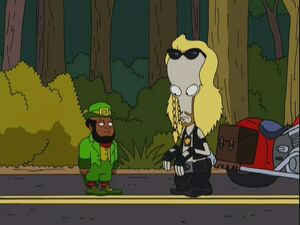 J. Lee is an American actor, producer and writer, known for his work throughout Fuzzy Door Productions, as well as in The Orville, Coupled with Love and Pay It Off.
Lee provides assorted voices in American Dad!, including O'Shamus McPherson in "Joint Custody" and Wesley Snipes in "Man in the Moonbounce".
Ad blocker interference detected!
Wikia is a free-to-use site that makes money from advertising. We have a modified experience for viewers using ad blockers

Wikia is not accessible if you've made further modifications. Remove the custom ad blocker rule(s) and the page will load as expected.