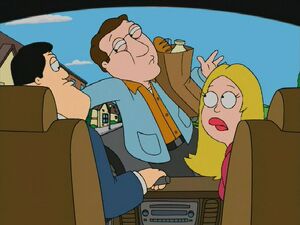 Not to be confused with Patrick Stewart
James Patrick Stuart (born June 16, 1968) is an American film and television actor. He is known mostly for his work on television shows such as CSI, Andy Richter Controls the Universe and Still Standing and voice acting in video games such as Kingdom Hearts II as Xigbar the Freeshooter and Call of Duty 2 as Pvt. McGregor.
He has a voice credit in "The Vacation Goo" and in "Deacon Stan, Jesus Man" as Doyle / Mr. Perkins / Parishioner
Ad blocker interference detected!
Wikia is a free-to-use site that makes money from advertising. We have a modified experience for viewers using ad blockers

Wikia is not accessible if you've made further modifications. Remove the custom ad blocker rule(s) and the page will load as expected.