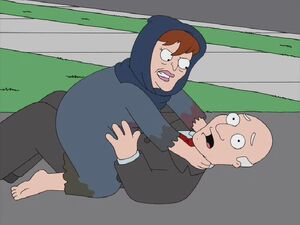 Jean E. Smart is an American film, television, and stage actress. She is known for her comedic roles, one of the best known being her role as Charlene Frazier Stillfield on the CBS sitcom Designing Women. She later gained acclaim for dramatic work, with her portrayal of Martha Logan on 24. Smart also appeared as Regina Newly on the ABC sitcom Samantha Who? from 2007 to 2009, another comedic role which garnered the actress an Emmy Award in 2008.
Jean provided the voice of Miriam Bullock in "One Little Word".
Ad blocker interference detected!
Wikia is a free-to-use site that makes money from advertising. We have a modified experience for viewers using ad blockers

Wikia is not accessible if you've made further modifications. Remove the custom ad blocker rule(s) and the page will load as expected.