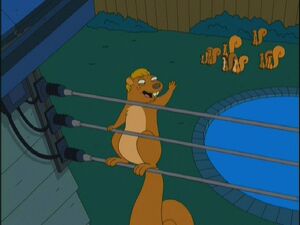 John Mark "Johnny" Galecki (born April 30, 1975) is an American actor. He is best known for his roles as David Healy in the sitcom Roseanne, Rusty Griswold in National Lampoon's Christmas Vacation, and as Leonard Hofstadter, Ph.D, in the CBS sitcom The Big Bang Theory.
Johnny provided the voice of Arnie in "Irregarding Steve".
Ad blocker interference detected!
Wikia is a free-to-use site that makes money from advertising. We have a modified experience for viewers using ad blockers

Wikia is not accessible if you've made further modifications. Remove the custom ad blocker rule(s) and the page will load as expected.