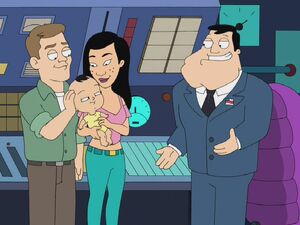 Lucy Alexis Liu is an American actress. She became known for her role in the television series Ally McBeal (1998–2002) as the vicious and ill-mannered Ling Woo, and has also appeared in several notable film roles, including Charlie's Angels, Kill Bill and Kung Fu Panda.
Lucy Liu appears with Matt Damon as celebrities that adopt babies in "Tearjerker".
Ad blocker interference detected!
Wikia is a free-to-use site that makes money from advertising. We have a modified experience for viewers using ad blockers

Wikia is not accessible if you've made further modifications. Remove the custom ad blocker rule(s) and the page will load as expected.