Site Updates

News

Help the American Dad Wikia Community by visiting the CIA Headquarters and seeing what needs assistance.

Never been here before? Want to stick around? That's fantastic, because we'd love to have you here. Check out the New Members page for a bit of information on how to get started here at American Dad Wikia. We have made our own member list for your convenience. Please come on over and add your name to our list of contributors.

We'd be delighted for you to help contribute to this project. Editing American Dad Wikia is extremely easy, and requires very little html code. Instead, we use a simpler system supported by WikiMedia. The Sandbox is a place for you to go and practice editing and creating pages. Drop in and see how easy it is to use American Dad Wikia.

Julia Rogerts aired June 12th, 2017 at 10:00/9:00C on TBS

Roger runs off in disguise as a Julia Roberts character to a small town after Stan hurts his feelings; Steve plans a meeting when he finds out that Jeff and Barry have never met.

Camp Campawanda aired June 5th, 2017 at 10:00/9:00C on TBS

Steve is upset when Snot threatens their summer camp fun by becoming a counselor-in-training; Hayley and Jeff are suspicious of Roger when he organizes a `Burning Man' reenactment for their anniversary.

Watch the latest episodes here.
The Life and Times of Stan Smith airs July 24th, 2017 at 10:00/9:00C on TBS
Stan becomes addicted to dying after Roger tricks him into thinking he had a heart attack; Klaus takes Steve to Arizona State University for a college visit, where a fraternity hazes him.
The Bitchin' Race airs July 31st, 2017 at 10:00/9:00C on TBS
The family competes on the reality show, The Bitchin' Race, but after Stan and Hayley ditch the less-motivated Steve and Francine to team up, they end up in a Tunisian labor prison.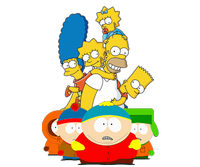 Ad blocker interference detected!
Wikia is a free-to-use site that makes money from advertising. We have a modified experience for viewers using ad blockers

Wikia is not accessible if you've made further modifications. Remove the custom ad blocker rule(s) and the page will load as expected.