Site Updates

News

Help the American Dad Wikia Community by visiting the CIA Headquarters and seeing what needs assistance.

Never been here before? Want to stick around? That's fantastic, because we'd love to have you here. Check out the New Members page for a bit of information on how to get started here at American Dad Wikia. We have made our own member list for your convenience. Please come on over and add your name to our list of contributors.

We'd be delighted for you to help contribute to this project. Editing American Dad Wikia is extremely easy, and requires very little html code. Instead, we use a simpler system supported by WikiMedia. The Sandbox is a place for you to go and practice editing and creating pages. Drop in and see how easy it is to use American Dad Wikia.

Casino Normale aired May 1st, 2017 at 10:00/9:00C on TBS

Francine steals from the CIA and pretends to be a super villain to incite Stan to be more seductive; Roger tricks Hayley and Steve into trapping Jay Leno so he can take revenge.

A Nice Night For a Drive aired April 24th, 2017 at 10:00/9:00C on TBS

Klaus gets transferred into the navigation system of Stan's car when Stan refuses to pay for life-saving surgery; Steve and his friends prank Roger, who then terrorizes them for revenge.

Watch the latest episodes here.
Bazooka Steve airs May 29th, 2017 at 10:00/9:00C on TBS
Steve becomes the town pariah after he convinces the star quarterback of the arena football team to stop playing; Roger forces Hayley to become a cab driver to pay him back for her gambling debts.
Camp Campawanda airs June 5th, 2017 at 10:00/9:00C on TBS
Steve is upset when Snot threatens their summer camp fun by becoming a counselor-in-training; Hayley and Jeff are suspicious of Roger when he organizes a `Burning Man' reenactment for their anniversary.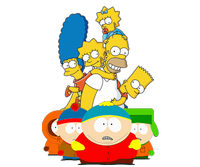 Ad blocker interference detected!
Wikia is a free-to-use site that makes money from advertising. We have a modified experience for viewers using ad blockers

Wikia is not accessible if you've made further modifications. Remove the custom ad blocker rule(s) and the page will load as expected.