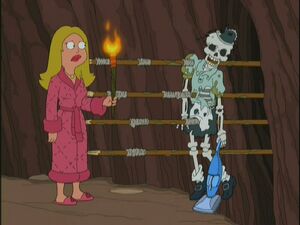 Maria is a former maid that Francine finds while trying to follow Stan to discover why he is so secretive during winter in "Of Ice and Men". When Francine activates a booby trap, Maria's body appears impaled on spikes. Francine comments that she thought Maria simply quit without notice.
Ad blocker interference detected!
Wikia is a free-to-use site that makes money from advertising. We have a modified experience for viewers using ad blockers

Wikia is not accessible if you've made further modifications. Remove the custom ad blocker rule(s) and the page will load as expected.