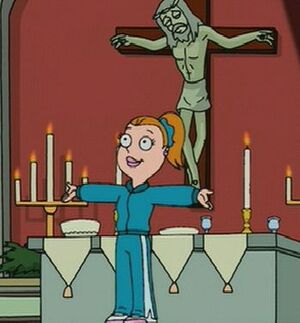 Marley Eve Shelton (born April 12, 1974) is an American film and television actress. Shelton began her career with supporting roles in the films Grand Canyon, and appeared in the films The Sandlot, Trojan War, Planet Terror, and A Friend to Die For.
Marley provided the voice of Betsy White in "Deacon Stan, Jesus Man".
Ad blocker interference detected!
Wikia is a free-to-use site that makes money from advertising. We have a modified experience for viewers using ad blockers

Wikia is not accessible if you've made further modifications. Remove the custom ad blocker rule(s) and the page will load as expected.