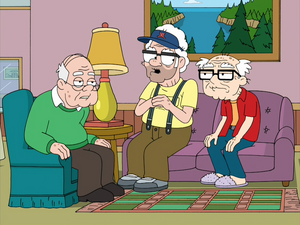 Matt E. Mixer is an American voice actor. in addition to providing voices for the New Kids on the Block animated series, he has appeared frequently on American Dad!, including one of the old men in the nursing home with Steve in "1600 Candles".
Ad blocker interference detected!
Wikia is a free-to-use site that makes money from advertising. We have a modified experience for viewers using ad blockers

Wikia is not accessible if you've made further modifications. Remove the custom ad blocker rule(s) and the page will load as expected.