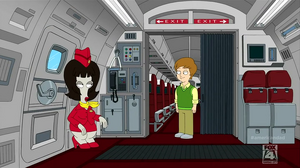 Michael was to be Greg Corbin and Terry Bates newly adopted Russian son in "A Boy Named Michael". But when Roger gets jealous of the upscale life that they lead, he tricks Michael into being sucked out of his airplane and takes his place.
Michael is voiced by Amin Mammadov.
Ad blocker interference detected!
Wikia is a free-to-use site that makes money from advertising. We have a modified experience for viewers using ad blockers

Wikia is not accessible if you've made further modifications. Remove the custom ad blocker rule(s) and the page will load as expected.