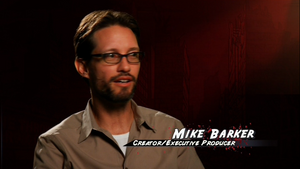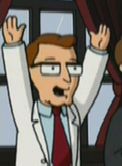 Mike Barker (born June 7, 1968) co-created the television show American Dad! along with Seth MacFarlane and Matt Weitzman. Prior to working on that show, he was a writer and producer for Family Guy and has always received credit alongside writing partner, Matt Weitzman.
Matt Weitzman and Mike Barker appear on regular basis as the CIA lab technicians.
While continuing to be credited as executive producers, Matt and Mike turned over showrunning duties to Steve Callaghan in American Dad!'s ninth season.
External Links
Ad blocker interference detected!
Wikia is a free-to-use site that makes money from advertising. We have a modified experience for viewers using ad blockers

Wikia is not accessible if you've made further modifications. Remove the custom ad blocker rule(s) and the page will load as expected.