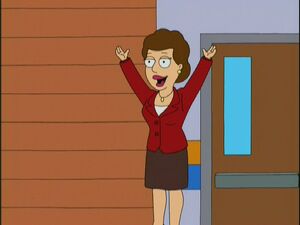 Nancy Calliope is the Langley Falls chapter of the Conservative Republicans first choice to speak at the Republican National Convention, edging out Stan in "Lincoln Lover". She is later disqualified when it is discovered she drives a Toyota Prius.
Ad blocker interference detected!
Wikia is a free-to-use site that makes money from advertising. We have a modified experience for viewers using ad blockers

Wikia is not accessible if you've made further modifications. Remove the custom ad blocker rule(s) and the page will load as expected.