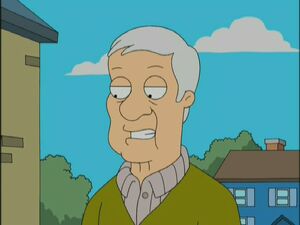 Peter Aurness, known professionally as Peter Graves, was an American film and television actor. Graves has appeared in more than seventy films, TV series and TV movies. He is primarily known for his starring role in the television series Mission: Impossible from 1967 to 1973, and its revival, from 1988 to 1990. He died in 2010 at the of 83, just days before his 84th birthday.
Peter Graves provided the voice of Mr. Pibb in "A.T. The Abusive Terrestrial".
Ad blocker interference detected!
Wikia is a free-to-use site that makes money from advertising. We have a modified experience for viewers using ad blockers

Wikia is not accessible if you've made further modifications. Remove the custom ad blocker rule(s) and the page will load as expected.