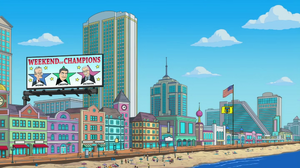 Philip Douglas "Phil" Jackson (born September 17, 1945) is an American retired professional basketball coach and former player. He was the head coach of the Chicago Bulls from 1989 until 1998, during which Chicago won six NBA titles. His next team, the Los Angeles Lakers, won five NBA titles from 2000 until 2010.
In "Poltergasm", Klaus attends a conference where Deepak Chopra, George H. W. Bush and Phil Jackson are guest speakers.
Ad blocker interference detected!
Wikia is a free-to-use site that makes money from advertising. We have a modified experience for viewers using ad blockers

Wikia is not accessible if you've made further modifications. Remove the custom ad blocker rule(s) and the page will load as expected.