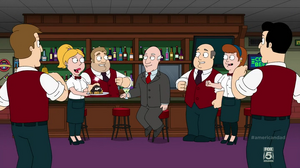 "Rail Her" is sung by the staff at Epstein's Bar to celebrate Avery Bullock's intention to have sex with Stan after he turns into a woman in "Stan Goes On the Pill". It's a parody of the schoolyard chant "Miss Susie had a steamboat".
Lyrics
You say you're going to rail her
We're really glad to hear
And after you've completed she'll be grinning ear to ear...Hey!