Ad blocker interference detected!
Wikia is a free-to-use site that makes money from advertising. We have a modified experience for viewers using ad blockers

Wikia is not accessible if you've made further modifications. Remove the custom ad blocker rule(s) and the page will load as expected.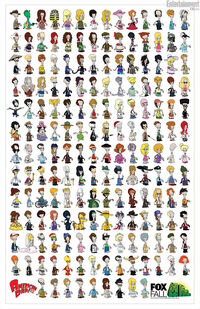 "Roger's Disguises" is a recurring gag featured in the opening sequence of each episode of the fifth season onward. In the gag, Roger interrupts Stan's Good Morning U.S.A. song dressed in a different disguise in each intro. This replaced the Newspaper Headlines gag from the previous seasons. Roger gets pushed down while Stan crashes into the CIA Headquarters flagpole.
Roger's Disguises
Season 5: 2008-2009
Season 6: 2009-2010
Season 7: 2010-2011
Season 8: 2011-2012
Season 9: 2012-2013
Season 10: 2013-2014
Season 11: 2014
Season 12: 2014-2015
Season 13: 2016
Season 13: 2016-2017