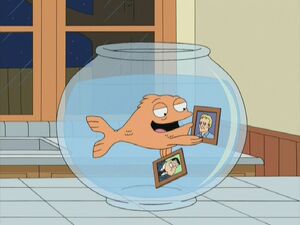 Rutger Oelsen Hauer is a Dutch film actor. He is well known for his roles in Blind Fury, Blade Runner, Split Second, The Hitcher, Nighthawks, Sin City, Ladyhawke, The Blood of Heroes and Batman Begins.
To celebrate Stan's 'kill' of Jameson LaCroix in "42-Year-Old Virgin", Klaus replaces Rutger Hauer's picture with Stan's as his hero.
Ad blocker interference detected!
Wikia is a free-to-use site that makes money from advertising. We have a modified experience for viewers using ad blockers

Wikia is not accessible if you've made further modifications. Remove the custom ad blocker rule(s) and the page will load as expected.