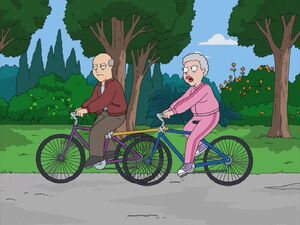 Sandra Bernhard is an American comedian, singer, actress and author. She first gained attention in the late 1970s with her stand-up comedy in which she often bitterly critiques celebrity culture and political figures.
Sandra provided the voice of the old woman that nags Marty in "Widowmaker".
Ad blocker interference detected!
Wikia is a free-to-use site that makes money from advertising. We have a modified experience for viewers using ad blockers

Wikia is not accessible if you've made further modifications. Remove the custom ad blocker rule(s) and the page will load as expected.