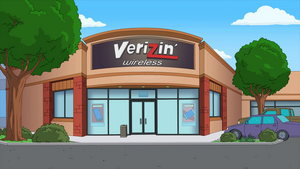 The title is a reference to the video game series Leisure Suit Larry.
Verizin' Wireless is a parody of the cellular communications company Verizon.
One of the acronyms Stan texts is "YTMND," the name of a humor website and an acronym for "you're the man now dog," a quote from the 2000 film Finding Forrester.[1]
Ad blocker interference detected!
Wikia is a free-to-use site that makes money from advertising. We have a modified experience for viewers using ad blockers

Wikia is not accessible if you've made further modifications. Remove the custom ad blocker rule(s) and the page will load as expected.