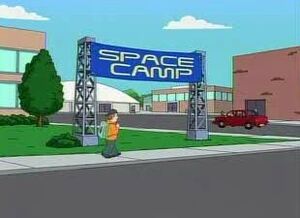 Space Camp that Steve and his friends attend in "G-String Circus". When they find out they'll be learning about the Administrative Support Staff at the camp instead of doing cool things in addition to finding our Roger has several strippers in Steve's room, they decide to escape.
Ad blocker interference detected!
Wikia is a free-to-use site that makes money from advertising. We have a modified experience for viewers using ad blockers

Wikia is not accessible if you've made further modifications. Remove the custom ad blocker rule(s) and the page will load as expected.