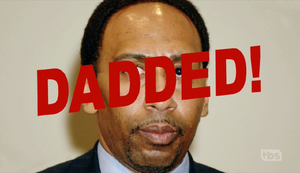 Stephen Anthony Smith (born October 14, 1967) is an American sports television personality, sports radio host, sports journalist, and actor, providing NBA commentary on various ESPN programs.
After Principal Lewis fires Steve from the school newspaper in "Garfield and Friends", he notes that he is still only the second worse reporter named "Stephen A. Smith," as Stephen's image is marked with "Dadded!."
Ad blocker interference detected!
Wikia is a free-to-use site that makes money from advertising. We have a modified experience for viewers using ad blockers

Wikia is not accessible if you've made further modifications. Remove the custom ad blocker rule(s) and the page will load as expected.