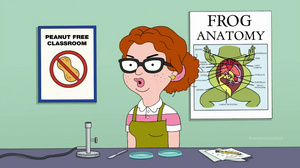 Taryn Southern (born July 16, 1986) is an American singer, actress and comedian. She was part of American Idol season three's Top 50. She later went on to star in and executive produce DirecTV's first original series, Project My World.
Taryn provides assorted voices for American Dad! including Chelsea in "Steve and Snot's Test-Tubular Adventure".
Ad blocker interference detected!
Wikia is a free-to-use site that makes money from advertising. We have a modified experience for viewers using ad blockers

Wikia is not accessible if you've made further modifications. Remove the custom ad blocker rule(s) and the page will load as expected.