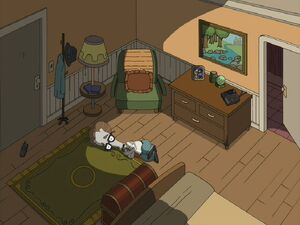 "The Lord Is Good to Me" is from the "Johnny Appleseed" segment in the Disney animated film Melody Time.
Sidney Huffman, sings this song in "The One That Got Away" when Roger sets out to ruin his life.
Lyrics
Oh, the Lord is good to me
and so I thank the Lord
For giving me the things I need
The sun, and the rain and the apple seed... (breaks down crying)
Ad blocker interference detected!
Wikia is a free-to-use site that makes money from advertising. We have a modified experience for viewers using ad blockers

Wikia is not accessible if you've made further modifications. Remove the custom ad blocker rule(s) and the page will load as expected.