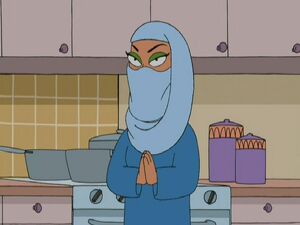 Thundercat is the name Stan gives to his second wife in "Stan of Arabia: Part 1" and "Stan of Arabia: Part 2" as he can't pronounce her proper name. She fights with Francine for Stan's affection on several occasions. She has also, according to Stan, been a better wife because she scored more points.
Thundercat is voiced by Paget Brewster.
Ad blocker interference detected!
Wikia is a free-to-use site that makes money from advertising. We have a modified experience for viewers using ad blockers

Wikia is not accessible if you've made further modifications. Remove the custom ad blocker rule(s) and the page will load as expected.